THANK YOU

Music is the language I use to share my emotions with listeners.
It can color your life, heal spiritual wounds or make you dance; can reassure a child, express love, hate or fear; it can make you cry, laugh or just help you find your inner peace.
Through music, I open to the world, trying to tell stories that I experienced directly or through people close to me and if you're here, it means that somehow we created a connection.
That's why I wish to thank you heartily.
Musically yours,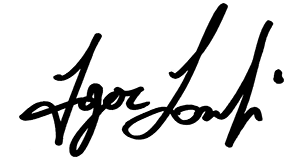 LATEST NEWS 🙂

Great News!
2019 starts with a big news: I signed for an EXCLUSIVE license for 10 years, related to my next piano solo single release with a UK label. Mark Twain said: " To get the full value of joy you must have someone to divide it with… And I want to share this happiness with all of you. Very soon I'll be able to tell you more. STAY TUNED!
1K Spotify Followers !
Spotify just notified me that I passed 1K FOLLOWERS!! And I feel thunderstruck about this great milestone as the value of an artist, is given by his followers 🙏🙏🙏 Thanks to you, wonderful people 🙏🙏🙏 I feel lucky and loved.
Discover the music I like
Enjoy this fine selection of music containing great masters and undiscovered pearls of the neoclassical music panorama.
The playlist is updated on weekly basis, follow it to be updated.
MUSIC AVAILABLE ON

LET'S BE SOCIAL !